Motivational Speaking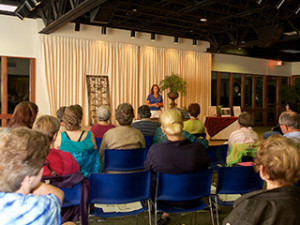 Invite Suzette Faith Foster to present her inspiring teachings and stories to your organization's members, and empower them to create easier, happier and healthier lives.
Having experienced the inner power of healing in the deepest way possible for herself, she is not simply talking about concepts; she has experienced the power of these teachings in every area of her life – relationships, career, and emotional and physical health.  Now she gets to share her conviction and experience with you and your group.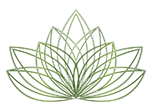 "Suzette is contagious as she helps us all catch fire with a belief in miracles and assurance of their fulfillment. In her messages, Suzette magically takes the listener into the depths of infinite possibilities…leaving us in "jaw-dropping" awe, and trust beyond belief." Rev. Diadra Price
Suzette will guide your audience members to:
Learn how to heal from illness and release pain, including chronic health issues.
Let go of uneasiness and stress, and step into a place of confidence about their relationships, finances, and health.
Understand how to create a life of ease, joy, and abundance – having enough time, energy, health, and money.
See their problems from a more powerful view by focusing on their potential, not their problems.
Take charge of the "challenges" in their lives and eliminate the chaos in their head.
Embrace easy-to-use tools to support their transition from anxiety to empowerment.
Presentation Topics
Suzette's presentations and talks are adaptable to fit your needs to serve as keynotes, workshops, retreats, and webinars.
When we feel overwhelmed, we feel so drained, foggy and hopeless.  When we learn to integrate and live by these principles, life becomes much easier and joyful!
Calling Back Your Power for A Lifestyle of Wellness
We are not taught who we really are. When we finally embrace the All that we are, we are unstoppable. In this compelling message, your audience will discover tools and teachings from the mind, body, and spirit perspective. They will discover their infinite power, untapped potential, and realize how accessible their power is!  They will understand how to step into a lifestyle of wellness.
Redefine Impossible: Real Life Stories of Healing
Real life personal stories that reveal the astonishing healing potential of the mind, body, and spirit connection. Experiencing these stories as told by Suzette, ranging from her own near-death accident to everyday frustration, your audience will walk away with a profound appreciation and knowing of who they really are.
Calm Your Monkey Mind and Celebrate!
Calm your monkey mind – reduce and eventually stop the chatter!  Rid yourself of negative thoughts and receive inner peace.  Learn how to catch yourself so that goodness comes to you.  Become a stronger magnet to your desires.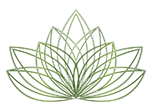 "My many personal and client stories make the spiritual teachings I speak about more real and approachable. Not only do I share from my heart and from my own experiences, my voice actually has an energy frequency that helps move you to a higher awareness. This energy shifting makes it easier for you to let go of old programming and limited beliefs that get in the way of a better life."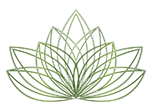 Need an Inspirational Speaker?
Email today to have Suzette speak at your event.
Book Today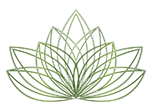 Inspiring Feedback about Suzette Foster's motivational speaking
After having thoroughly enjoyed her bravery on multiple levels displayed in Suzette's Calling Back Your Power, I was moved to both tears of empowerment and laughter of triumph listening to her speak on several occasions. It is an honor to know Suzette as both a friend and a colleague. I was so proud of her ability to transform her soft, caring persona into a dynamic presence on the stage passionately conveying her remarkable journey from near death to dancing again! She is inspirational and witty,  building courage and belief into our own lives that we can overcome all challenges no matter the depth and height. You will love the experience she shares. Thanks for having the courage to bring us your story Suzette! Keep Dancing!
Steve Long
Suzette and I became instantly and deeply connected friends when we met in college over thirty years ago. Long before our spiritual journeys began, I recognized that her soul and her essence are absolutely incredible; something unforgettable. By simply being around her or hearing her voice your vibrations are raised to a much higher level. Over the years as we've expanded in our spiritual paths she has guided me through many physical and emotional challenges and shown me in so many ways how wonderful this journey can be. She is an amazing inspiration to anyone who that the opportunity to meet her.
Valerie
Dear Friends,
I have known Suzette Foster for almost 11 years, and have been blessed by all that she is. I have watched her grow and expand in spiritual understanding and application of spiritual Principles, at a phenomenal rate. Today, I can honestly say she is probably the most faith filled Beloved One I know.
Authenticity is at the top of the list of her gifts to the world, and her passion for the healing of humanity is unsurpassed. Her lectures and public presentations are filled to the brim with stories from her own life, as well as stories of others, that support the latent greatness within us all. She proclaims all we need to do is accept our own Divinity, and trust that all things, all situations, all relationships are leading us into greater and greater blessings and deeper and deeper connectedness with the Divine and with each other.
Suzette gives us a gift far beyond hope in her presentations: She offers promises kept to those who are willing to take faith to a new height, thereby, raising our collective vibration of the Law of Attraction. The pentacle of faith she speaks from is far beyond hope, and spawns a conscious knowing of the eternal promises kept of the Divine that dwells within.
When Suzette speaks, it is from a soft, yet exuberant place of conviction.  Her life stories mesmerize an audience as the seeming impossible outcomes are revealed. She is contagious as she helps us all catch fire with a belief in miracles, and assurance of their fulfillment. In her lectures, Suzette magically takes the listener into the depths of infinite possibilities…leaving us in "jaw dropping" awe, and trust beyond belief.
Suzette knows, beyond any reasoning of the mind, that we are ALL here to express our greatness, and she is passionate to help those who are ready to experience and accept that greatness. Any group, business, church…any platform at all, would be blessed to have Suzette Foster grace the space. Her story brings the possibility of miracles into the realization that miracles are what God has in mind to "give us this day (as) our daily bread."
Grace Full Blessings
Rev. Diadra Price
Aloha Suzette,
Please accept my sincerest gratitude for speaking at our Center for Positive Living.  Not only are you an expert in delivering an effective speech and presentation, your message was heartwarming and spiritually motivating.  The workshop was especially great, full of new ideas, revisited past ones with heartfelt experiences and concepts. You offered us better options for living life to its fullest potential.  You truly are a remarkable human being, we thank you for making a difference.
Laurie Jo Rogers
Suzette's Sunday service talk brought foundational Unity Principles to life in a fresh and inspiring way by including real stories of how Spirit has moved through her life. Amazing, connecting, polished yet authentic, our community was excited and renewed by her uplifting message. And, the timing was divine: after the service, we did Lesson 1 of Stretton Smith's 4T, Tithing of Time, Talent and Treasure class which dovetailed nicely with Suzette's powerful talk, reinforcing the message that God is all good, all the time–all we have to do is be open and receptive. Thank you, Suzette!
Melanie Raskin