Are you ready to get back to feeling great again, to have more energy, to be more mobile and comfortable, and to reverse symptoms of disease?  Is this the time to learn and implement steps to creating health from the inside out? In these transformational programs, I will be your guide along your path to wellness!
"If it weren't for my deep belief in and daily practice of these teachings, I would have been dead at the scene in a 2005 mountain biking accident. The only limits we have are the limits we impose upon ourselves."

– Suzette Faith Foster
YOU have more POWER within than you Think!
Working with me, you will learn HOW to ACCESS IT.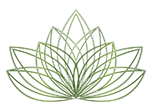 Are you ready to:
Live your life with more energy, inner peace, and excitement?
Feel control, from the inside out, over your health, finances, relationships, career, and happiness?
Understand your life and health challenges from the perspective of your ego and soul's journey?
Learn to love and forgive yourself?
Accelerate your spiritual growth?
Working with me or using my products, you'll understand your role in creating emotional, spiritual, and physical wholeness. You will come to understand the perspective that everything is energy, including our bodies. You will learn how your egoic thoughts, beliefs, fears, and emotions influence this energy field affecting your ability to heal any health condition and shift life challenges.
Private Mentoring And Energy Healing
Suzette offers Private Mentoring for those who are interested and ready to go higher in consciousness, create a more fulfilling life, and to heal emotional or physical health problems through non-invasive, health-enhancing avenues.
If you would like to explore working with Suzette in private, please use the button below to submit an inquiry for a complimentary assessment phone call.
For private sessions, Suzette offers you choices of different packages. These are a combination of life coaching and energy healings. Clients create powerful results through in-person or distant sessions via the phone.  After the complimentary assessment call, you and Suzette will know if you're both a good fit to work together and what a recommended timeline is and the fees.
Not ready for personal sessions right now?  Then, please consider one of Suzette's offerings that many have found powerfully healing on all levels and life-changing:
Choose any of the previously recorded Group Teaching, Healing and Meditation Classes that are available for purchase on mp3.
Calling Back Your Power book
CDs.
Submit a request for a complimentary phone call
Want to heal naturally and feel better in the process? Want to avoid surgery and toxic prescription medications and return to health and wholeness through non-invasive, health-enhancing processes? Our health is directly affected by our thoughts, emotions, beliefs, diet and toxicity. No matter the severity of an illness or condition, embracing the healing capacity of the mind, body, and spirit increases our ability to reverse disease (even when Western medicine thinks it's incurable) and return to wellness.
I am a change agent. I help you release the emotional blocks that limit and harm you: egoic feelings such as anger, resentment, blame, and low self-esteem. I help clients return to wholeness from pain, cancer, fibromyalgia, depression, high blood pressure, cancel scheduled surgery, get off medications, and recover faster from physical injuries.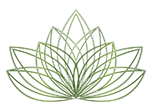 My cancer is completely gone!
I was diagnosed with endometrial cancer by two Oncologists. I had five sessions of energy/sound healing and life coaching with Suzette in a five week period. I also followed her guidance of high quality nutritional supplements, affirmations, and positive imagery exercises. Three different tests over three months all showed No Abnormal Cells. Now, one year later, a recent ultrasound confirms that I remain cancer free. I trust that I am cancer free for life, since we cleared the 'root causes' of the cancer and just not the symptoms.
A. S.
I healed a severe knee injury without surgery
The original diagnosis and confirming MRI showed a completely severed ACL and also torn medial meniscus. It was recommended by the specialist to have complete reconstructive surgery; it supposedly would not heal without surgery. I couldn't even walk down an escalator without pain. In just two visits with Suzette, I was again running in my area's hilly, wooded trails! After a total of four visits and a commitment to take a role in my healing through intentions and inner growth I effectively have a healed knee! It's been one-and-a-half years now, and the results are still awesome.
The pain in my knee has gone away, and I now use my knee in a total normal way. I run, jog, walk, hike, snow ski, do Karate and all the normal work around the farm that I did before my knee was injured. I experience no pain, nor limitations in my knee's use. It feels completely healed.
In a follow up visit, this same doctor, said during his exam, that it is a strong knee and that it felt great (during his knee manipulations). He would no longer recommend surgery, regardless what the follow up MRI showed. He repeated, since there is no swelling, soreness or pain, with all the ways I use my knee, that it is effectively healed.
I've learned to appreciate the mind and body's role in balancing my subtle energy system.
Suzette, thanks for being a very helpful resource and channel for the healing needed to mend my knee. Nice work done by all, including Spirit of course. 🙂
Andy Westlund
Stage IV Cancer
My 79 year old father had stage IV lung cancer that had spread to his adrenal glands and lymph nodes. Western Medicine could no longer help him. With no hope left from traditional avenues he was now willing to try alternative medicine, and we were guided to Suzette.
He was extremely weak and using oxygen full time. The amazing improvement in less than a month allowed him to totally get off his oxygen during his waking hours, walk and exercise more, stop his blood pressure meds, and even his painful arthritis in his hands went away. His oncologist couldn't believe how great he looked and how amazing he felt.  This healing allowed him to live past the date that secured pension benefits for my mother and allowed him the health to happily go to CA  to his Marine Corp Reunion. Following his trip to CA, we all noticed something had shifted; he no longer focused on his daily health routine and didn't meet with Suzette as suggested; he started regressing. Upon Suzette's questioning on what had changed, he answered that he doubted a 79 yr old man could heal from cancer.  She responded: "weren't you 79 before you went to CA and had great healing results?"  His belief and will certainly had shifted and he regressed quickly.
Suzette talked with all of us and brought us much peace during this difficult time. Even though we are all very spiritual, she helped us understand this process on another level, saying that we are pure physical and spiritual energy, and are having a human experience to grow our soul, and that our mind and will play a huge role in our healing. Dad's sessions with Suzette allowed him to release years of resentment, anger and emotional baggage. We all saw the difference in him, the peace was evident. She complimented him on the deep emotional work they did together, and helped us all understand that going back to God is the ultimate healing and he at least went back at a much higher consciousness. Even though we wanted him to stay with us, we understand the ultimate healing is on the soul level. He stopped treatments with Suzette and soon transitioned back to spirit.  We miss him dearly and find peace in knowing that he went back to God happy, at peace, with a free soul and heart!
Peggy Carroll
I went from crippling Fibromyalgia to leading a normal life
I have been suffering with tormenting pain for years from Fibromyalgia, osteoarthritis and a back injury. I have struggled with wanting to commit suicide from the pain. I tried steroid injections, prescribed narcotics, chiropractic, acupuncture, massage, and other modalities and pain medications, with no alleviation of the pain. In only four sessions with Suzette (dramatic results after the 1st): The pain is almost gone. It thrills me to write that sentence. I am now able to clean my house and work in my yard. I couldn't do either before.
I have been able to let go of a lot of emotional junk in my body and now I feel a connection to Joy and the Universe (God) that is unlike anything I have ever known. I have experienced a miracle I didn't even dare to imagine. Thank you from the bottom of my heart.
Anonymous
Suzette helped with a difficult time of transition
When I came to Suzette for life coaching, I was at a place of huge transition in my life. My marriage was ending and my feelings concerning my immediate family were laced with guilt, shame and a desire to fix everyone and everything. I was physically, mentally and emotionally exhausted and was unable to make any clear decisions. I felt like I was just hanging in limbo.
With Suzette's patient and compassionate guidance, I was able to recognize old habits in my thought processes, most of which were neither accurate nor useful! I am now making concrete, positive decisions, leaving behind the role of guilt-burdened victim and bystander in my life.  I have returned to my rightful place as the purposeful creator of my life. Suzette reminded me of my power and I am eternally grateful to her for giving me the insights and encouragement I needed to turn my life around.
S. B.
Free of Addiction
Suzette Foster of Choose 2 Thrive saved my life. For six months in 2008 my smoking crack had progressed to out of control proportions to a 400-dollar-a-day habit, burning through financial savings. In desperation and fear of dying, I called Suzette Foster whom I coincidentally met a couple of weeks earlier. Even though I had seriously wanted to quit many times, this time, I felt something shift throughout my body that I had never experienced with any other detox treatment.  Amazing changes happened immediately; on day one, I had completely stopped drugs and alcohol! Realize that for 20 plus years I had steadily smoked crack, cocaine and meth. I also smoked cigarettes, drank beer and vodka and then coffee to try and maintain the appearance of a normal life. I was very sick emotionally and physically. I was burning the candle on both ends; until five years ago I held down a job. During this time multiple drug treatment programs failed to even put a dent in my using. I was obviously ignoring the dangers and taking great risks in my life.
Then, three days after my first session with Suzette, I cut out nicotine completely. My shift proved significant when my drug dealer showed up at my house one week into this treatment with great looking Cocaine. I could feel the difference in my new conviction; I told him No, and meant it, I had no second thoughts. The release of my addiction, amazingly, felt complete. To understand the importance if this, know that in the past, even after a four month in-house treatment facility I would go right back to using.
A step further and three weeks into treatment with my life really looking up, I had the mental and physiological strength to also cut out all caffeinated beverages. Today, six weeks later, I remain free of all four of these destructive substances. My life has changed dramatically and I feel great! I hadn't heard of energy healing before, but it definitely works. Today I feel safe from drugs, am getting to know myself, and confidently planning a future without the influence of these harmful drugs.
Experts and former drug users like me know that an addict generally cannot stop on their own, sadly, so many end up dying. Suzette Foster provided a life saving option, allowing me to see my life with respect to my body, soul journey, and the universe; change became easy and complete.
Hear this Universe…I Love Suzette Foster!
P. R.
Important Note:  
I am sharing information that I have learned and/or experienced personally or with clients to help you make informed decisions. I am offering safe, non-invasive options to help you achieve optimal health.
I am not a doctor and I am not practicing medicine. I am a holistic wellness practitioner who understands how the body works energetically and offers energetic rebalancing. When the body is sufficiently rebalanced and the root cause of the health problem is adequately addressed and transmuted, then symptoms generally go away. Even though I have experienced miraculous results, I cannot guarantee what outcomes you'll achieve because individual results vary depending upon beliefs and commitment to mind, body and spirit practices.
My work is not intended to be a substitute for the diagnosis or advice from your doctor or other qualified licensed professionals. A conscious effort has been made to present information that is both accurate and truthful.