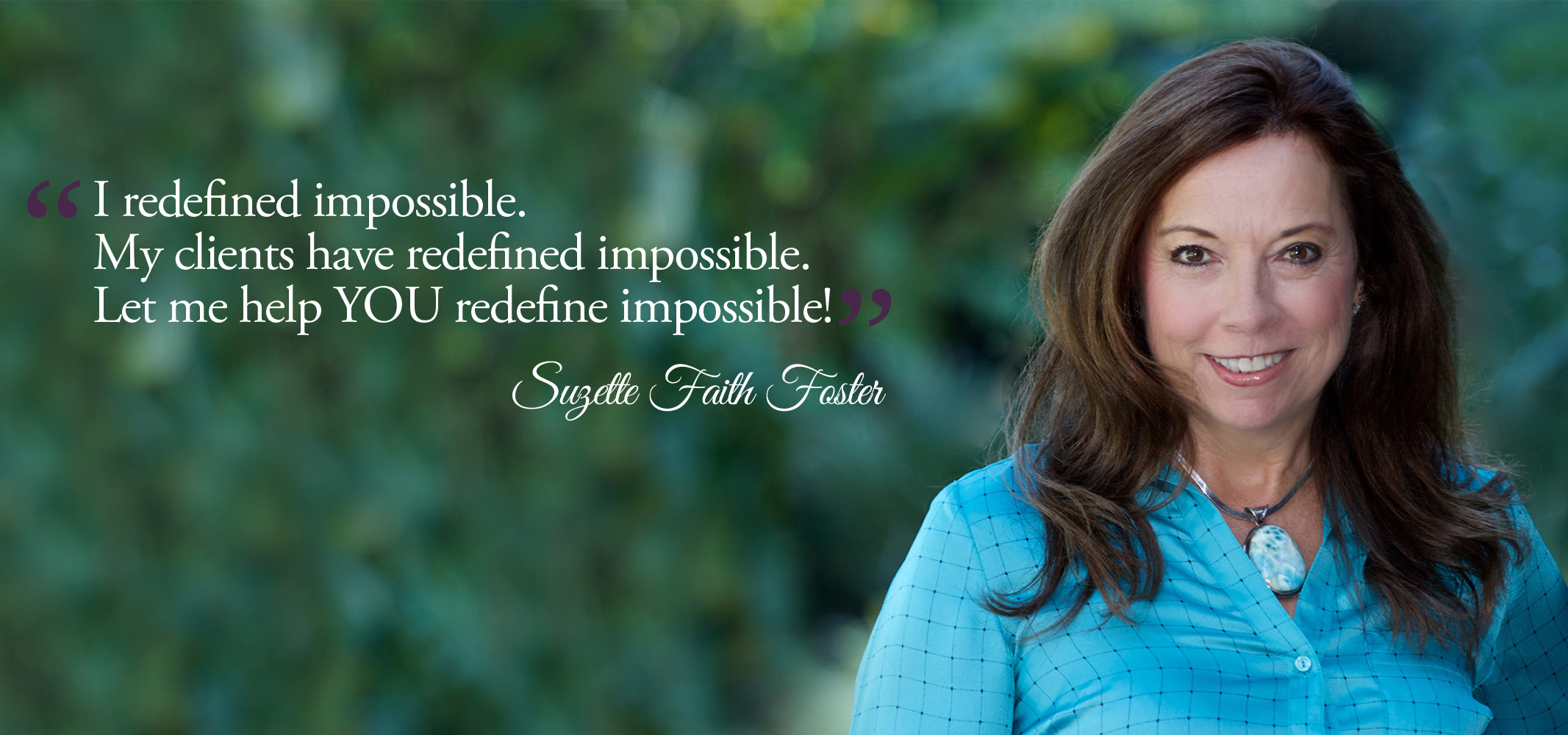 To stay in touch and get FREE inspirational and empowering material sign up here. Your first gift is 5 Tangible Truths to Feeling Better Now!
Are you struggling with Chronic Illness or Stress?
Have you been trying to manage your condition with medications, but not getting the relief and healing you desire?
Would you like to innately know how to handle the difficult times in your life - emotionally, spiritually and physically?
Do you want to experience more joy and inner peace, and live an easier, happier, healthier life?
Are you finally ready and willing to heal?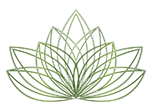 Suzette Faith Foster offers you hope, motivation and guidance in your healing process through her step-by-step Mind, Body and Spirit processes that can be used to help heal diseases like Cancer and Addiction, and relieve conditions like Anxiety and Stress. People who follow her guidelines have the opportunity to accelerate their healing process and experience the benefits of a dramatically improved quality of life! Suzette can help you to reassess your beliefs about your ability to heal.  She can be your guide to unlocking the potential within you, to opening the doors to living a life of health, energy, and joy.  Her students report results including healing and freedom from illness and exhaustion, not needing to have surgery, improved relationships, having vitality, clarity of mind, a deepened sense of spiritual connection, and a much greater enjoyment of life.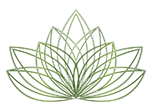 Meet Suzette: Messages, Books Signings & Movie Showings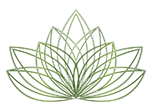 Suzette Faith Foster – featured in the Hallmark Movies & Mysteries Thanksgiving Special and being screened in 400 theaters May 2016
I Hope You Dance
The Power and Spirit of Song
The film's producers were searching the internet for stories that related to Lee Ann Womack's song "I Hope You Dance." They wanted a miracle story where that song was pertinent and discovered Suzette and her experiences. Suzette had "just happened" to include lyrics from the song on her website in the introduction to her book, Calling Back Your Power: "Promise me that you'll give faith a fighting chance and when you get the choice to sit it out or dance, I hope you dance… I hope you dance."